Russell County's 2019 Delinquent Property Tax Sale will be held on
August 25, 2020 at 9:00 AM CST.
There will be a 1/2 page ad placed in the local paper on July 16th advertising the sale date and another ad listing all the delinquent taxes available for purchase on July 23rd. A list of all 2019 delinquent taxes can be viewed by clicking on the Delinquent Tax Information tab on the lower portion of this page.
August 14th will be the deadline for third party purchasers to complete the registration process allowing them to purchase delinquent bills. People interested in purchasing bills should visit the link below to register for the tax sale.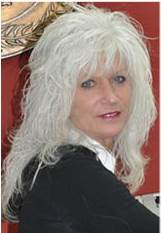 Sue Popplewell Brockman
Russell County Clerk
Welcome!
I hope you find the information on the website informative and helpful.  Our goal in this office is to provide exemplary service and support to residents and businesses of Russell County.  Our land records and delinquent taxes are now more easily accessible because of equipment and software recently purchased.  We appreciate your help and support as we continue to improve the services we are able to offer.  Our contact information is at the bottom of each screen.  Please feel free to contact us.  We're here to help.
Hours of Operation
Monday thru Friday – 8:00 am to 4:00 pm
1st Saturday of the month 8:00 am to 11:00 am